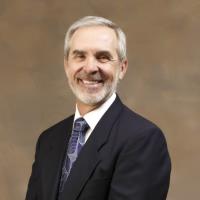 Joe Epps
Joe Epps is a forensic accountant with over 30 years of experience in forensic accounting. His litigation support experience includes contract disputes, anti-trust, economic damages, fraud investigations, business valuation and intellectual property litigation. He has testified as an expert witness in Federal and State Courts in Arizona, New Mexico, Michigan, Indiana, Ohio, and Wisconsin. He has been a panelist and lecturer for organizations throughout the United States covering various topics in the area of Forensic Accounting.
Joe is currently President of Epps CPA Consulting PLLC. He is a Certified Public Accountant (Certified in Financial Forensics and Accredited in Business Valuation by the American Institute of Certified Public Accountants), Certified Fraud Examiner (CFE) and Certified Valuation Analyst (CVA). He has a strong interest in teaching and holds a Masters in Education from the University of Phoenix.
Joe is also a Faculty Associate in the School of Accountancy at Arizona State University, W.P. Carey School of Business. He teaches a graduate course on Forensic Accounting in the Masters of Accounting program.