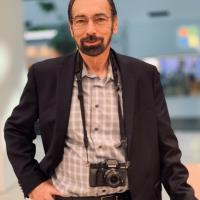 Michael Kaplan
Michael G. Kaplan, CPA/ABV/CFF, CVA, MAFF, with 43 years experience in forensic accounting, business valuation and litigation consulting. He is the principal of Kaplan Forensics, Forensic Valuation Consultants and Senior Advisor at Neumeister & Associates, CPAs.

He has rendered services in numerous litigation matters, including business litigation, professional malpractice, fraud and embezzlement, intellectual property, marital dissolution, loss of earnings, employment, and partner and shareholder disputes. He has testified in court as an expert witness in 250 matters, and as a court appointed expert and accounting referee.

Mr. Kaplan has served as faculty at Marshall School of Business and Leventhal School of Accounting at the University of Southern California, and authored publications in the areas of Business Valuation, Litigation Practice Marketing, Valuation Practice Management, the Accounting Expert, and Marital Dissolution. He served as president of NACVA's Financial Forensics.