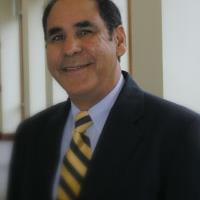 Professor Ashok Abbott
Ashok B. Abbott is an Associate Professor of Finance at West Virginia University in Morgantown, West Virginia. Professor Abbott received his MBA in Finance at Virginia Polytechnic Institute and State University (VPI&SU) in 1984, followed by a PhD in finance also at VPI&SU, in 1987. His Ph.D. dissertation title was ""The Valuation Effects of Tax Legislation in Corporate Sell-offs". 

Professor Abbott has published extensively in scholarly research journals and made presentations at national and international conferences. He serves on the editorial boards of The Business Valuation Review and The Value Examiner. The Small Business administration recognized Professor Abbott as the Small Business Advocate-Journalist for the year 2002. Professor Abbott was recognized by NACVA as an Industry Titan in 2016.